A little bit of FIDES story
GROUP FIDES FOUNDERS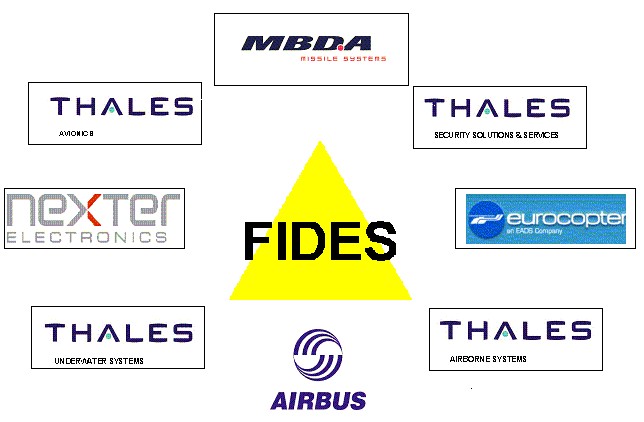 FIDES MAIN MILESTONES
2000: Creation of the FIDES Group by founders and DGA (French MoD)

2004: First release of the FIDES methodology (FIDES Guide 2004 Edition A)

2005 :

New project with the FIDES Group and the DGA in order to update the FIDES 2004 methodology

The FIDES Guide 2004 becomes a French Standard as UTE C 80811

2007: The first FIDES Website is available!

2008: FIDES joins the IMdR (French institute for the risk management) by founding the FIDES Working Group. This WG is the meeting point of all active participants of the FIDES methodology. Many Domains are participating: aeronautical, space, railway, power, automotive, defence, universities, laboratories, consulting societies, etc…

2010: Release of the new FIDES Guide (FIDES Guide 2009 September 2010)

2011: The FIDES Guide 2009 September 2012 becomes the new version of the Standard UTE 80811 January 2011.

2012: The second version of the FIDES Website is available.

2013: Release of the free tool for experimentation of the FIDES methods: ExperTool.

2015: New project of the DGA to integrate the cover of new technologies within the FIDES methodology.

2017: IEC vote for the study of FIDES methodology as an IEC standard (PT2.25).

2018: FIDES Website rebirth!